MORENO PIVETTI ARCHITECTURE
Il Partenariato Pubblico Privato nel recupero dei complessi monumentali
Esempi realizzati: da un osservatorio di architetti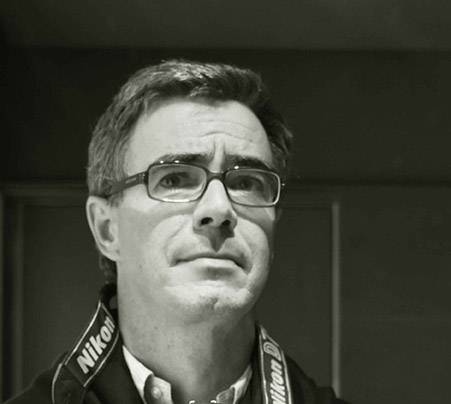 Architetto Moreno Pivetti
Abstract
Italy is a country that is extremely rich in historical architectural heritage with a unique cultural character. However, the Italian State, despite having a legislative apparatus in charge of protecting this heritage, has many difficulties in activating and guaranteeing the resources necessary for its conservation and enhancement.
Specific analisies show as public expenditure for investiments in cultural heritage is able to cover just one tenth of the actual needs for intervention. For this reason, the State, and public bodies in general, have a considerable interest in developing a project capable of involving all actors, public and private, interested in the dynamics of enhancement, through partnership forms declined in specific situations.
In this direction, the italian panorama has developed numerous initiatives, some of which have led to excellent projects, both for the quality of the architectural intervention and for the administrative managment process.
To the suggestion of the environmental context, Venice has been able to combine an effective governance capable of attracting qualified subjects in the management of the heritage, from the Pinault Foundation, which has returned to the city (and not only)the historic Punta della dogana by creating a new Center of Contemporary Art (2006-09) to the Prada Foundation, which with equal efficiency and speed transformed Cà Corner della Regina into a new cultural center.
In both cases, the respective cultural programs underlying the enhancement are the result of intense consultation and sharing with the city administration.
The inaugural milestone of the 2015 Milan Expo promoted public-private synergies in Monza, with the recovery of the Villa Reale and its park, and in Turin, with the transformation of the Officine Grandi Riparazioni (OGR) – already the "beating heart" of Fiftieth anniversary of the unification of Italy – in a new interdisciplinary citadel dedicated to art and scientific and technological research, in partnership with the Polytechnic.
It is not just cultural events and suggestive urban scenarios that fuel and reinvigorate the happy season of public-private partnership.
A capillary fabric of interventions is characterizing medium and small realities, from Reggio Emilia – with the regeneration of the "Sistema Mercato Coperto' – to Ferrara, up to Certaldo Alto, near Florence, where the perspective of the seventh centenary of the birth of Giovanni Boccaccio (1313-2013) stimulated a public-private partnership for the recovery of the House Museum dedicated to the poet's work (2006-2011).
Furthermore, with the transfer of former military assests from the Ministry of Defense to the Agenzia del Demanio (Finanziaria 2007), the entire ital territory, under the aegis of the 'Valore Paese' project, has undertaken and is pursuing synergistic strategies for the recovery of assest, acquiring Unitary Programs (PUV) and through the institution oh the 'Ehnancement Concession'.
New tools, synergies and uses increasingly characterize the recovery of monumental complexes, returning them to their primary vocation as a "public port of the human kind".
Il Nostro è un Paese estremamente ricco di beni architettonici storici dal carattere culturale unico. Tuttavia lo Stato italiano, pur forte di un apparato legislativo preposto alla tutela di tale patrimonio, ha non poche difficoltà ad attivare e garantire risorse necessarie alla sua conservazione e valorizzazione.
Analisi puntuali dimostrano come la spesa pubblica statale per investimenti nei beni culturali riesca a coprire appena un decimo degli effettivi fabbisogni di intervento. Per tale ragione lo Stato, e gli Enti pubblici in genere, hanno notevole interesse a sviluppare una progettualità in grado di coinvolgere tutti gli attori, pubblici e privati,  interessati alle dinamiche valorizzative, attraverso forme partenariali declinate nelle specifiche realtà.
In tale direzione il panorama italiano ha maturato molteplici iniziative, alcune delle quali concretizzatesi in progetti eccellenti, sia per la qualità dell'intervento architettonico sia per il processo di gestione amministrativa.
Alla suggestione del contesto ambientale, Venezia ha saputo affiancare un efficace modello di governance in grado di attirare soggetti qualificati nella gestione del patrimonio, dalla Fondazione Pinault, che ha restituito alla città (e non solo) la storica Punta della Dogana realizzandovi un nuovo Centro d'Arte Contemporanea (2006-09), alla Fondazione Prada, che con eguale efficienza e rapidità sta trasformando Cà Corner della Regina in un nuovo polo culturale.
In entrambi i casi, i rispettivi programmi culturali che sottendono la valorizzazione sono frutto di intensa concertazione e condivisione con l'Amministrazione cittadina.
Il traguardo inaugurale dell'Expo milanese 2015 ha promosso sinergie pubblico-private a Monza, con il recupero di Villa Reale e del relativo Parco, e a Torino, con la trasformazione delle ex Officine Grandi Riparazioni (OGR) – già "cuore pulsante" del Centocinquantenario dell'Unità d'Italia – in una nuova cittadella interdisciplinare dedicata all'arte ed alla ricerca scientifica e tecnologica, in partnership con il Politecnico.
Non sono soltanto grandi appuntamenti culturali e suggestivi scenari urbani ad alimentare e rinvigorire la felice stagione del partenariato pubblico-privato.
Un capillare tessuto di interventi sta caratterizzando realtà medie e piccole, da Reggio Emilia – con la rigenerazione del 'Sistema Mercato Coperto' – a Ferrara, fino a Certaldo Alto, presso Firenze, dove la prospettiva del VII Centenario della nascita di Giovanni Boccaccio (1313-2013) ha stimolato una partnership pubblico-privata per il recupero della Casa Museo dedicata all'opera del poeta (2006-11).
Inoltre, col passaggio di beni ex militari dal Ministero della Difesa all'Agenzia del Demanio (Finanziaria 2007), l'intero territorio italiano, sotto l'egida del Progetto 'Valore Paese', ha intrapreso e sta percorrendo strategie sinergiche di recupero del patrimonio, dotandosi di Programmi Unitari (P.U.V.) e per il tramite dell'istituto della Concessione di Valorizzazione.
Nuovi strumenti, sinergie ed usi caratterizzano sempre più il recupero dei complessi monumentali, restituendoli alla loro vocazione primaria di "porto pubblico dell'umano genere".
Moreno Pivetti
Il Partenariato Pubblico Privato nel recupero dei complessi monumentali